Posted on October 25th, 2016
Inspired by the beautiful building entrances and residential floors in Paris, the modernist Barcelona of Gaudi and the spectacular villas in Spain and Italy. The Strada collection of cement encaustic tile is the latest collection from Tabarka Studios.
STRADA 12 – 8″ hexagon
Posted on October 11th, 2016
Lots of new items coming in this fall!
Walter Zanger, Kaza (concrete) winner of Best KBIS 2016 Kitchen Produced.
Kaza Concrete designs are available in angular geometric or soft curve patterns.
Produced with state of the art technology, appropriate for interior, exterior applications.
Contact us for more details:
World Mosaic (BC) Ltd
1665 West 7th Avenue
Vancouver, BC
V6J 1S4
Phone: (1) 604-736-8158
Fax: (1) 604-736-9908
Email: info@worldmosaictile.com
Posted on March 12th, 2015
Hope everyone had time to enjoy the gorgeous weather of the holiday.
We are open with regular hours:
Warehouse
Tuesday – Friday: 8,00 – 4,00
Saturday: 10,00 – 4,00
Showroom
Tuesday – Friday: 9,00 – 5,00
Saturday: 10,00 – 4,00
Hope to see you soon!
Posted on February 23rd, 2015
A sneak peek of tonight's all new episode of Love It or List It Vancouver featuring the beautiful Jillian Harris and our hand-crafted terracotta hexagons.
Good luck Todd, you're gonna need it!
Posted on February 16th, 2015
 You will love what Jillian Harris has done with our tile on all new episodes of Love It or List It Vancouver, now airing on the W-Network on Monday nights!
From bathrooms, to feature walls, to kitchen backsplashes, celebrity host Jillian Harris has hand picked some of her favorite World Mosaic tile to feature on the hit show Love It or List It Vancouver. We love how Jillian has used glass tile, porcelain tile as well as natural stone in order to make every space truly unique.
Shown in this sneak peek photo is Spring Fling, a hand-crafted, recycled glass tile by Oceanside. This is a lovely blend of colours that will bring a clean pop of colour to any space. Not a fan of yellow? No problem. All Oceanside glass tile is completely customizeable so you can make your own colour blend in order to match your own tastes and personality.
Posted on January 7th, 2015
Introducing the new Walker Zanger, Duquesa collection now available at World Mosaic Tile!
Duquesa is an assortment of hand painted terracotta inspired by Persian textiles, Portugese tiles and Moroccan mosaics. This collection will bring elegance and interest to your kitchen backsplash, make a statement as a feature wall or provide dimension to your fireplace. Come into World Mosaic to see the many more patterns and colours available in this fabulous new collection!
Check out this collection on Walker Zanger's website for additional photos and installation ideas.
Posted on December 19th, 2014

As 2014 comes to an end World Mosaic Tile looks into the New Year for the top trends in backsplash tile. Here are 5 backsplash tiles that will make waves in 2015!
1. Sophisticated Geometric
Use Tagina's Etoile pattern for a unique backsplash feature in your kitchen. Available in an 8×8 or 24×24 these porcelain tiles can be installed tight together for minimal grout joints. Did we mention these tiles are in stock?
2. Penny Rounds & Hexagons
Hexagons and penny rounds are no longer restricted to the floor, they now beg to be used as a backsplash tile. From a bright blue to a classic white, the colour choices are endless. These tiles will create a fresh and inviting look for your kitchen.
For colours available at World Mosaic check out our Gallery
3. Bright Glass Tile
Make a statement in your kitchen with a vibrant glass tile. Choose an Oceanside Glasstile in your favorite colour and mix up the various sizes or pick a colourful geometric pattern to really make your backsplash pop. For more glass backsplash ideas check our Oceanside GlassTile Collection.
4. Decorative Stone
For a backsplash that calls for elegance with a twist try Walker Zanger's Jet Set collection or their brand new Tangent collection. From Calacatta in a chevron pattern to a Carrara cut into a woven arabesque shape, these unique laser cut patterns bring decorative stone to the next level.

5. Hand painted Terracotta
Having the ability to choose the size, shape and colour of your backsplash tile makes your kitchen truly unique. Choose from patterns inspired by tribal motifs of the Touareg tribe in North Africa, the timeless elegance of the Metro Stations of Paris, or the medieval Palio Festival of Italy. These are just a taste of the many patterns available for this hand-crafted terracotta. Where will your Tabarka backsplash take you? For more ideas check out our Tabarka Collection.
Posted on December 8th, 2014
Peach Interior Design chose our Freedom Smart porcelain for the shower walls in this cheerful bathroom. For additional project photos check out Peach Interior Design's website www.peach.ca
Posted on October 31st, 2014
Introducing Stonewave, our newest in-stock, Italian porcelain! This textured porcelain is available in both warm and pure, and looks exactly like a limestone. Unlike a real limestone there is absolutely no maintenance required! Come into World Mosaic for a sample of Stonewave for your next project!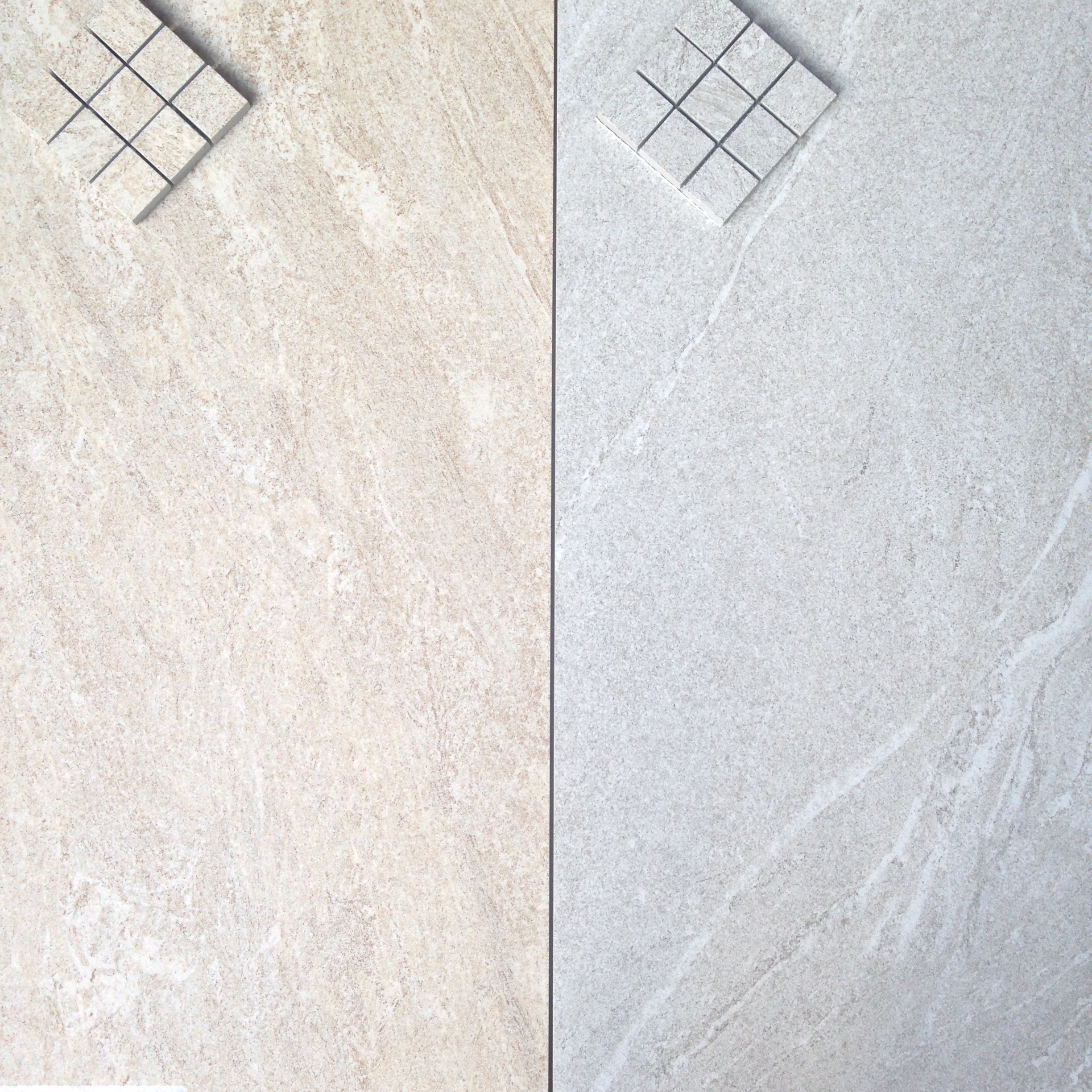 Wave in Pure- mosaic and 12×24 in stock at World Mosaic Tile
Posted on October 10th, 2014
Pacific Dental Centre created an inviting and stylish office area using World Mosaic tile. Here is a lovely installation photo of our Dordogne porcelain in a subway and 16×24. Oceanside Glasstile in Midnight Express was installed for a unique accent around the desk. The glass looks fabulous doesn't it?!