Posted on November 21st, 2014
We will be closing at 3pm on Tuesday, Nov. 25th.  Sorry for any inconvenience this may cause.
Posted on October 31st, 2014
Introducing Stonewave, our newest in-stock, Italian porcelain! This textured porcelain is available in both warm and pure, and looks exactly like a limestone. Unlike a real limestone there is absolutely no maintenance required! Come into World Mosaic for a sample of Stonewave for your next project!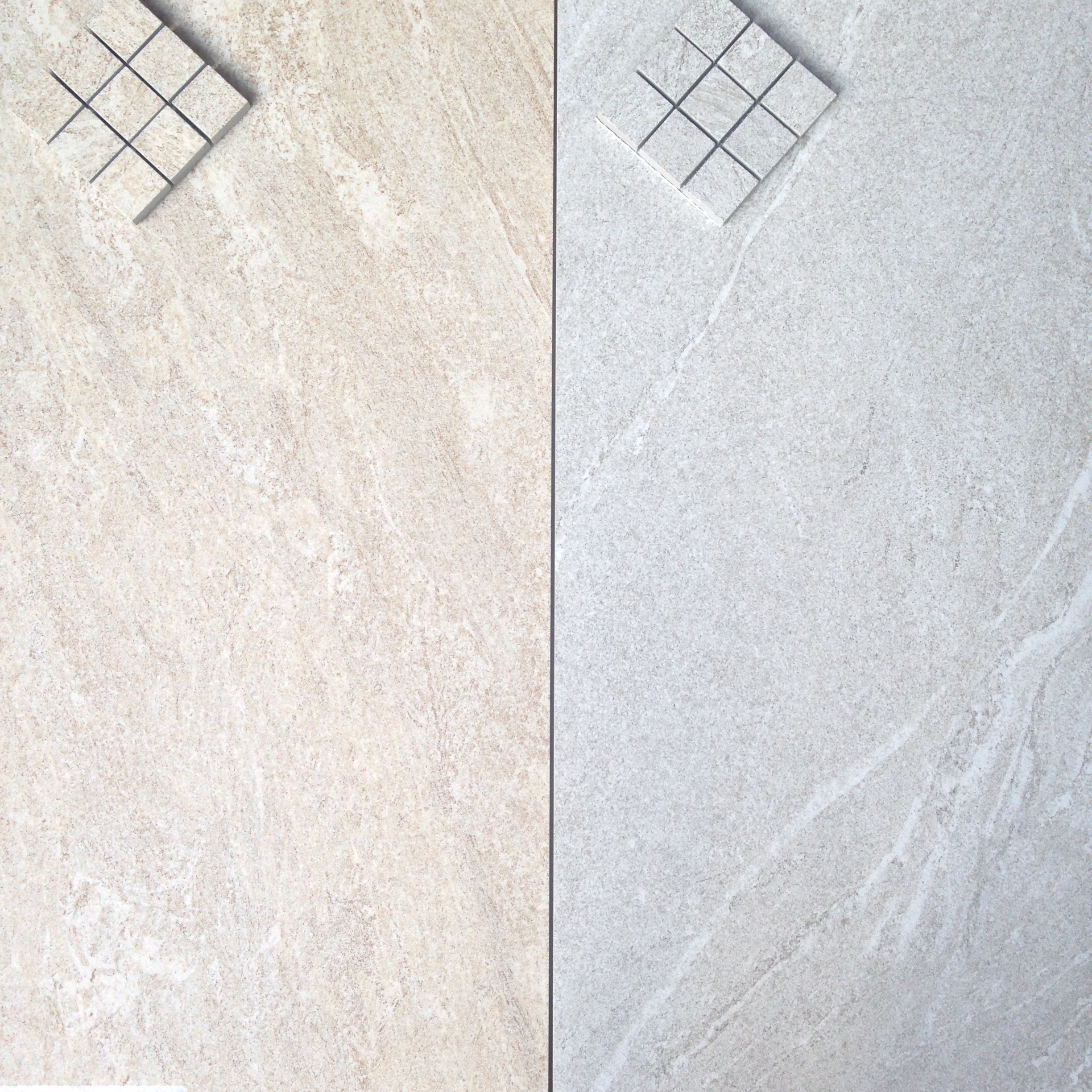 Wave in Pure- mosaic and 12×24 in stock at World Mosaic Tile
Posted on October 10th, 2014
Pacific Dental Centre created an inviting and stylish office area using World Mosaic tile. Here is a lovely installation photo of our Dordogne porcelain in a subway and 16×24. Oceanside Glasstile in Midnight Express was installed for a unique accent around the desk. The glass looks fabulous doesn't it?!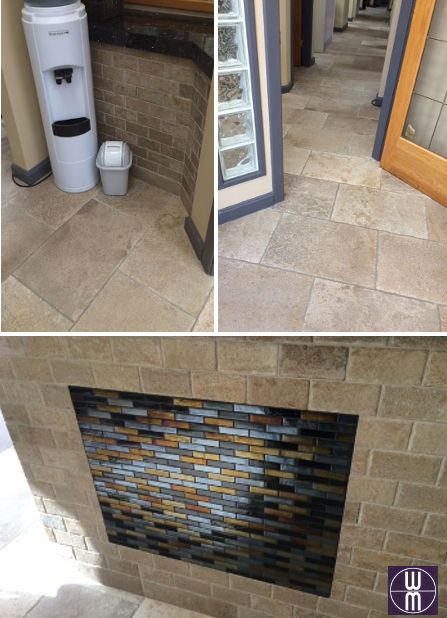 Posted on September 25th, 2014
Introducing the new Deco d'Antan wall and floor tile collection.
This unique collection exclusive to World Mosaic Tile combines functionality with contemporary sophistication making it the perfect tile for any space. Ideal for both residential and commercial projects, a variety of looks can be achieved using the large selection of colours and patterns. This luxurious Italian porcelain can demand attention or be a soothing backdrop depending on the colours and patterns used.
Deco d'Antan is characterized by an array of interesting patterns that when grouped together create a spectacular backdrop. The 5 patterns range from geometric to floral influenced and are available in 5 colours.
There are a variety of options when choosing a layout for the mixed pattern. Choose to be consistent with the design or be creative and lay the tiles in horizontal or vertical stripes. Why not group a few of the same patterns together or even mix up the colour options?
Also in stock at World Mosaic Tile is the Etoile pattern that can be purchased separately in a 24×24 in Blanc Noir, Sable Noir or Noir; and the 8×8 in Noir or Blanc.

Many prominent interior designers in Vancouver are already creating buzz around this unique porcelain. Take a look for yourself at World Mosaic Tile or check out our Pinterest page devoted to Deco d'Antan for installation ideas!
Posted on September 8th, 2014
Check out our new vignette in the World Mosaic Tile showroom!
We have given one of our showroom vignettes a fresh new look to feature a few of our most sought after decorative tiles. We chose a 12×24 white wall tile as a neutral backdrop matched with unique ceramic and glass tiles to make a statement.

Oceanside Glasstile, Devotion collection is the couture of all glass tiles. This recycled glass product looks similar to stained glass art due to the interesting water jet and hand cut designs. This collection is available in variety of colours spanning from earth tones to bold jewel tones to compliment any project in a chic way.
The Devotion in Silver Cloud Blend is a unique piece of glass art that looks magnificent as a shower or backsplash feature. Could you imagine a powder room wall covered with this beauty? It would be absolutely breathtaking!
Ceramic tile is no longer confined to squares and subway shapes as technology and consumer demand is allowing for more complex shapes and fabulous colours. Shapes inspired by Moroccan architecture are making a strong presence in all aspects of interior design and tile is no exception. Shown here is the Walker Zanger, Arabesque in a crackle finish blue. An absolutely lovely ceramic tile to bring interest to a bathroom or a backsplash project.
Stay tuned for another one of our vignettes to be installed with new stock tile that is coming in this week! This one will be quite dramatic in terms of colours and pattern- think a chic patchwork quilt. We can't wait to get these tiles off the boat from Italy and into our showroom! Watch this page or follow us on Facebook for more up to the minute product updates and installation photos and ideas.
Posted on July 30th, 2014
We are so excited to have more NEW stock items at World Mosaic Tile.
Introducing Calacatta Bianchi
We have been searching for quite a while looking for the perfect porcelain Calacatta. It has been quite the journey to find a porcelain that correctly conveys the timeless elegance and luxurious feel of a Calacatta marble.
Alas, we have found the perfect Calacatta look-alike! Introducing the elegant Calacatta Bianchi. The veining and colouring of the Calacatta Bianchi is truly unique, similar to that of the natural stone.
This classic tile from Italy is perfect for floors, bathroom shower enclosures or even feature walls. With two sizes in stock (17.5×17.5 and 9.5×17) the looks you can create are endless.
New Ardoise Sizes
Our Ardoise collection has been incredibly popular since we brought it in earlier this year from Italy, so it was an easy decision to add additional sizes to our stock.
Ardoise is a porcelain that took the timeless natural element, slate and modernized it. Unlike slate, this porcelain tile requires no maintenance and is durable enough for outdoor use. We have four colours in stock that are sure to bring timeless style to any space. Some sizes available are 2×2 mosaic, 12×24 and 18×18.
Here are a few fabulous installation photos of the colours available. It's hard to believe that the Ardoise collection is porcelain and not natural stone!
Come into World Mosaic Tile in Vancouver for a sample of these gorgeous tiles before we sell out- they are going fast!
Posted on July 29th, 2014
Showroom: Monday to Friday 9-5
Warehouse: Monday to Friday 8-4
Have a fantastic summer!!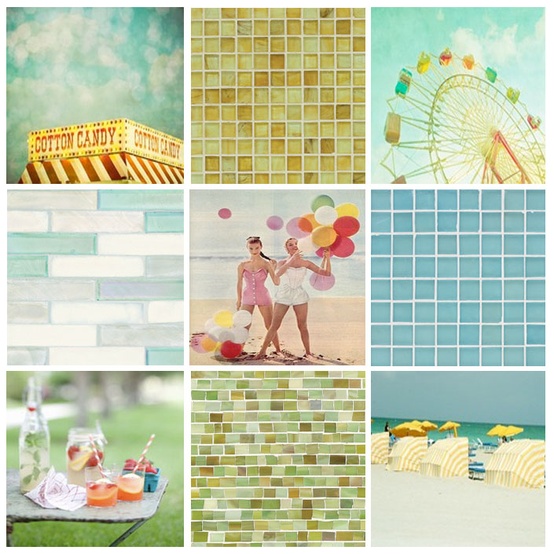 Posted on July 9th, 2014
Due to popular demand we have brought in more 2×8 white subway tile and mini avignon. We couldn't resist bringing in some vibrant colours too!
Introducing NEW stock colours for our popular elongated subway: Red, Chinese Blue, Pistachio and Bottle Green. We couldn't wait for these items to come in from Brazil and they finally just arrived! These new elongated tiles are fantastic for installations on a kitchen backsplash, shower enclosure, feature wall or even wainscoting. There are so many ways to mix and match the colours and to create patterns. Here are a couple of ideas to try with our 2×8′s!
Imagine bottle green in a herringbone pattern for a feature wall…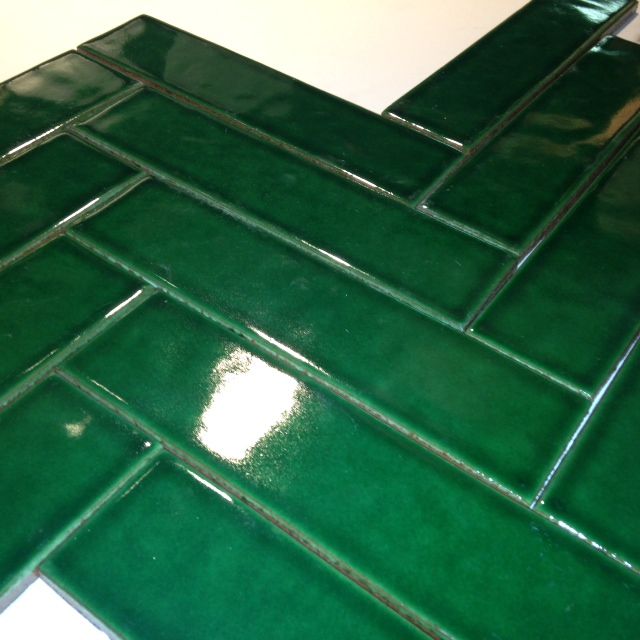 …or white off-set to the third for a backsplash…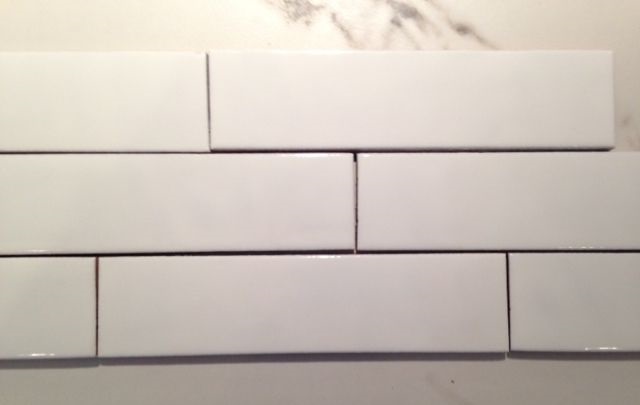 ….or a mixture of Chinese Blue and White for wainscoting…
… How about straight-set in a shower to add drama to a bathroom?
The possibilities to be creative with these are endless. Come into World Mosaic for more installation ideas for these amazing hand-crafted ceramic subway tiles!
Posted on June 26th, 2014
The weather is heating up in Vancouver so World Mosaic is celebrating with a Patio Tile Sale! Receive 20% off all Patio Tile while selection lasts.
Our patio tile is durable, maintenance free and best of all requires no skilled labour to install. An easy DIY project that will make a dramatic improvement to your yard. Hurry in while selection lasts!
Posted on June 18th, 2014
See some of the hottest trends in design and tile on Love It or List It Vancouver!
Wednesday is our favorite day of the week as we love to see our tile featured on the hit design show Love It or List It Vancouver!!
This week Jillian is bringing out all her design tricks, including hand picked World Mosaic tile, to convince the homeowners Karin and Bruce  to "Love It". It's going to be a difficult decision for Karin and Bruce, as Jillian always does a superb job.
Go Team Jillian!!!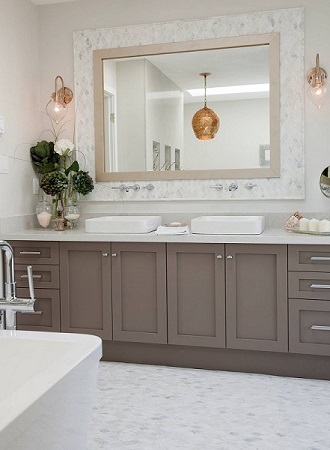 Here is our most popular photo on Houzz from the last season of Love It or List It Vancouver. With a spectacular marble floor and trim around the mirror, matched with exquisite fixtures, we can definitely see why its been shared more than 700 times! For this and more Love It or List It Vancouver photos check out our Pinterest page devoted to Love It or List It Vancouver tile. We have more photos coming soon, so follow us to get up to the minute Love It or List It Vancouver eye candy!