Posted on November 17th, 2017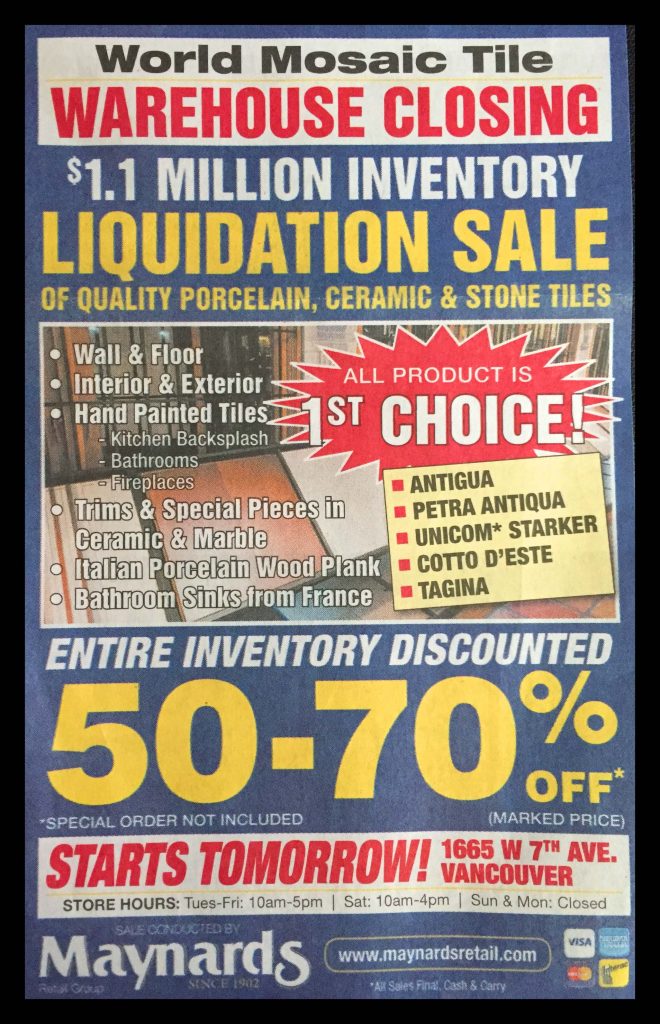 Posted on September 5th, 2017

Posted on August 14th, 2017

Tiles are a great way to enhance the ambiance of your patio.
Check out our selection of porcelain tiles that are suitable for outdoors here.
Posted on July 20th, 2017

Posted on June 28th, 2017

Posted on June 8th, 2017
Posted on May 4th, 2017
Posted on April 26th, 2017
Posted on December 15th, 2016

Walker Zanger 's "Sterling Row" Rattan Pattern in natural finish. 
Gorgeous finishing detail for a spectacular kitchen, with a spectacular view.
Posted on December 8th, 2016
Gorgeous Jillian Harris in this amazing renovated kitchen featuring "Oceanside" Recycled Glasstile. Wonderful space to enjoy  a hot chocolate on this cold December day.
as published in Spring Edition of Westcoast Homes and Design